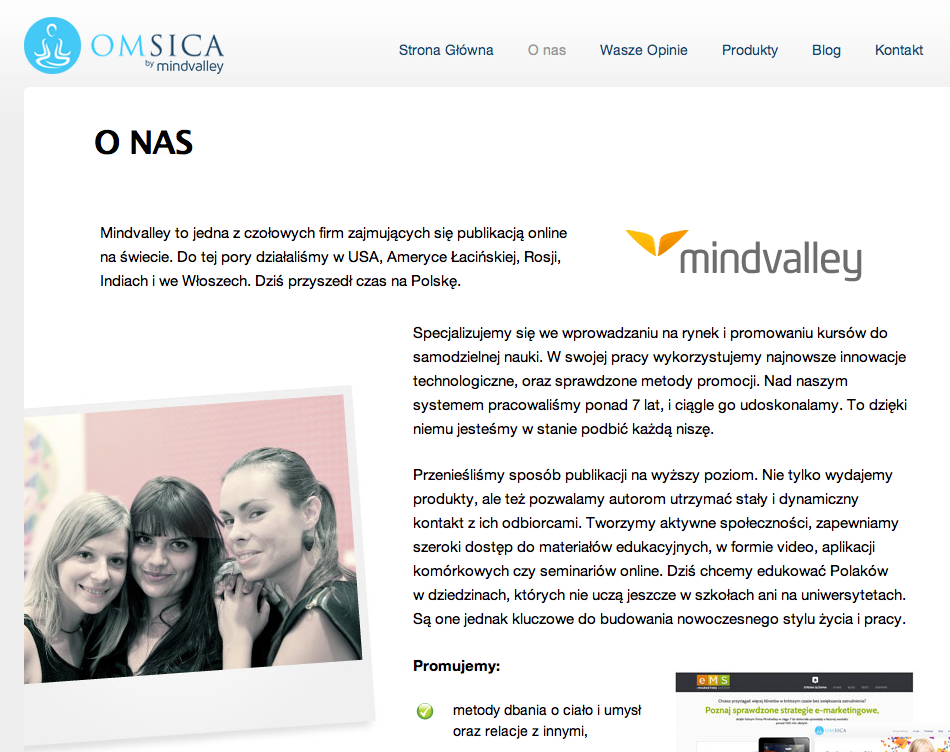 Mindvalley is proud to announce that our Mindvalley Planet sister – Mindvalley Poland, has launched its first product to the Polish market – Omsica, aka Omharmonics.
A meditation "soundtrack", if you like; designed for meditators of all levels – including those who have always been curious to give meditation a try – Omharmonics is a series of revolutionary and advanced audio tracks infused with heartbeat synchronization and ambient sound technology.
The launch of Omsica to the Polish market is a venture that is both exciting and brave, given that Poland is an audience that is still new to the concept of meditating.
"The idea of self-development is still not popular in Poland," shared Iga Zinkiewicz, Mindvalley Poland's Project Manager. "In Poland, people usually associate meditation with religion and are more skeptical of the practice, so we are trying to break that link and educate the Polish market on the scientific and proven benefits of meditation."
Which makes Omsica the perfect introductory product by Mindvalley Poland, as it is a tool that not only improves meditation and helps meditators reach mental Zen in shorter time, but it's also friendly enough to aid someone who is curious about meditation and is planning to pick it up.
"We're super happy to have Omsica reach out to the Polish market," adds Iga. Here's to more of Mindvalley products and authors in Poland!
If you are someone who meditates, have you given Omharmonics a try? If you have yet to give meditation a go, how have your views on meditation changed over the past few years? Do you think meditation could be something that's practiced worldwide regardless of religion or culture?
To learn more on meditation and to get you started why not download a free Omharmonics audio track now?