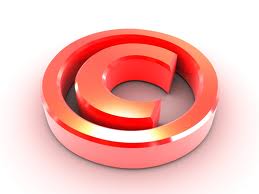 Does "copyright" matter in today's rapidly evolving internet?
With a new Web 2.0 site popping up every day, and increasing adoption of open-source codebase… how do programmers, designers and passionate inventors protect their work?
We were asking ourselves these questions 2 months ago, when bloggers alerted us of a blatant BlinkList rip-off. They even included screenshots.
We managed to grab a few more screenshots, too! (Right before the theives "innovated" on their UI and removed "BlinkList" from the HTML title. Yes, those clowns actually left <title>Blinklist</title> in their code.)
It's one thing to innovate on someone's code. But this guy copied our UI, our icons, our advertising text, our footer and even our HTML title tag.
And steal the picture of one of our team members?
What were they thinking?
Being a bunch of understanding folks, we tried to empathize with the people behind "WireFan".
How? By hunting them down.
Turns out, a "Troy McKirk" claimed WireFan on technorati http://technorati.com/profile/TroyM
Was Troy McKirk the evil mastermind? Considering
1. He also claimed http://jump2top.com/, a search engine marketing site.
2. You received a "confirm ur registration" email from jump2top@gmail.com when you register for an account on WireFan,
Yeah, he was *almost* suspicious.
His full details and phone number are on this page: http://jump2top.com/
I'd love to have one our readers call him and demand an interview.
We'll let this one slide Troy. We wish Wirefan good luck.
If you look at BlinkList and WireFan today, you'll notice we both have moved on.
We've rolled out BlinkList Spaces (only for existing BlinkList users), and a lot of user experience improvements. WireFan can continue stealing stuff, but I doubt they'll be stealing our users.
For us, this episode is a reminder of how we should keep focused on what matters most: Our community of passionate users! And not get distracted by cheap (but amusing) imitations.