Last night, Talat gave birth to his first blog post on our team blog.
More importantly, Talat's wife is giving birth to a GIRL! The baby is still in incubation, and will launch into Beta in November.
Congratulations Talat! I remember you told me you want to get more women involved in mathematics, now you have your chance.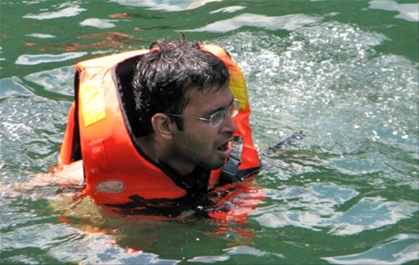 Talat, our mathematician, pictured above, fighting fit and able. It was taken from our recent MindVallley Retreat to Langkawi Islands (illustrated in the video below)