Lifebook 2.0
The Brand New Upgraded Program
We Are Celebrating 11 Years Of Lifebook With A Fully Upgraded Program That's Being Introduced At Mindvalley U. Get Ready For Next-Level Breakthroughs, Realisations, And Transformations.
---
---
Experience Lifebook in Tallinn, Estonia, from July 3rd – 6th, 2018. Spend 4 days crafting a detailed and powerful vision for your entire life – that is unlike anything you would have experienced before.
Imagine giving yourself the gift of 4 uninterrupted days of complete focus and dedication to making the rest of your life extraordinary…
Put the demands of your everyday existence on hold, immerse yourself in a spectacular environment with a small group of uplifting, motivated people – and focus on nothing but YOU and the life you truly want to create.
Jon Butcher's flagship Lifebook Seminar is an event that takes place in a specially designed environment at Mindvalley U – in the beautiful city of Tallinn. During this 5-star experience, we'll take care of every detail, so you can focus on just one thing…designing the future you want to create.
In true Jon Butcher style, every aspect of this event is immaculately structured. From the food, to ambience, to the facilitation and personalized, leather-bound Lifebooks that you receive.
---
---
Your Lifebook holds the keys to your success, happiness, and fulfillment in every area of your life. It will be a source of indescribable power and liberation for you. It will help you achieve a new level of control over your life.
It provides the framework you need to get from where you are now to where you want to be. And the Lifebook Community will be there to support you with an extraordinary selection of resources to keep you learning, growing, and connected on your journey to a higher quality of life.
---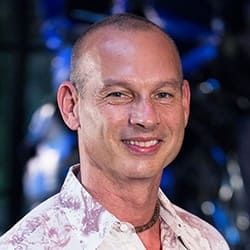 Jon Butcher, Founder of Lifebook
---
Here Lies The Primary Genius Of Lifebook
Lifebook introduces a highly structured framework to force your brain to think outside the box when it comes to success, happiness, and fulfillment.
Because, you do not want to be that person who has abundance in their bank account – but a bad relationship with their spouse.
…Or the one who's physically fit but perpetually broke.
…Or the starving artist.
…Or the wannabe entrepreneur.
…Or the person with a great career but lousy parenting skills.
The Secret To Extraordinary Success Lies in the 12 Dimensions
Lifebook is based on the premise that what we've been trained to think about "success" is based on outdated industrial age models that no longer serve anyone. With Lifebook, YOU decide what success means to you. Here are the 12 dimensions of life categorised by Lifebook.
---
1. Physical

2. Intellectual

3. Emotional

4. Character
5. Spiritual

6. Romantic

7. Parenting

8. Social
9. Career

10. Financial

11. Quality of Life

12. Life Vision
What Some Of The World's Top Figures Have Said About Jon Butcher
---
Vishen Lakhiani's Lifebook Story
If you have read Vishen Lakhiani's New York Time's best-selling book, The Code of The Extraordinary Mind, you would know that he references Jon and Lifebook in one of the chapters. That's because about 6 years earlier, he had taken the Lifebook course and it dramatically changed his life.
In this video, Vishen Lakhiani tells the story of how his life took a remarkable turn towards some odd dreams after taking the Lifebook seminar in 2010.
---
What You'll Learn
---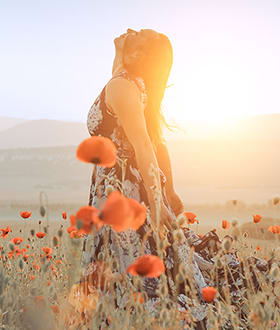 Craft the Ultimate Vision for Your Life and Legacy
Your certified Lifebook director will guide you as you deeply examine the 12 life-categories that make you who you are. Step by step, we'll help you articulate your deepest beliefs and values. You'll define exactly what you want in every important area of your life, clarify why you want it – and outline what you'll need to do to get it. Lifebook's unique, interactive process goes well beyond simply setting personal goals. You will get clarity on every aspect of the 12 categories and finally figure out your life at a very deep level.
---
---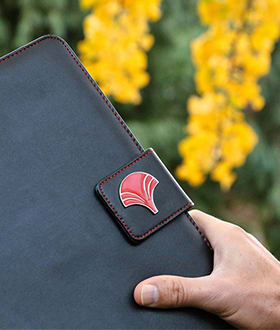 Take Home Your Very Own Book
As you think, learn and discuss – you'll capture your thoughts, goals and aspirations in your Lifebook templates. Little by little your insight grow, your breakthrough build upon one another and your Lifebook takes shape. Each day, the future you intend to create becomes clearer and clearer, and what you need to DO to make it happen becomes more and more apparent. At the end of the program, you'll have created the most powerful personal development tool in the world – your own personal Lifebook. And the THINKING that went into it will transform your life forever.
---
How You'll Grow
Lifebook will bring about permanent positive shifts in your quality of life. These shifts are a direct result of thinking deeply about your life, defining clearly who you are and exactly what you want, developing a plan to achieve it – and implementing your plan inside an accountability system. This program helps you achieve a new level of control over your life – and with it comes a unique kind of freedom and power.
Most common benefits reported by Lifebook members:
A greater sense of control in all areas of life
Improved overall quality of life and life-balance
A clearer and greatly enhanced self-concept
Greater focus, effectiveness, and productivity
Major improvements in the quality of relationships
Increased resolve and improvements in the area of health and fitness
Increased clarity and focus in career
Major philosophical shifts in their financial life
Improvements in confidence and self-esteem
An overall more fulfilling life
The difference they make in the lives of others
---
Results You Can Expect
Lifebook is a profound journey of personal discovery… And it's different than any other program in the world. It's a rational, logical, life-development system that creates a measurable difference in your life.
Before Lifebook, you're not clear on exactly what you want in every important area of your life. Immediately after Lifebook – you are.
Before Lifebook, you don't have a detailed plan to create an extraordinary life for yourself. Immediately after Lifebook, you do.
Before Lifebook you have no way of knowing if you're getting closer of farther away from the life you truly want to live. Immediately after Lifebook, you do.
Before Lifebook, you don't have a system in place to balance your life, to align your energy and get everything flowing in the same direction. Immediately after Lifebook, you do.
Our members overwhelmingly report immediate, positive changes in their lives after Lifebook. Some were skeptical at first, but participated in Lifebook because people they trusted insisted on it – and they emerged with a new kind of strength and power that they've never felt before. Just like them, you'll be ready to take on the world and start taking action to build the life of your dreams.
---
---
Here's What's Included In The Program
---
Beautiful Location
Four days of profound self-discovery in the beautiful Lifebook Location in the city centre of Tallinn, where you'll design and author your own personal Lifebook.
---
Daily Refreshments
A light breakfast and healthy lunch will be served daily, along with nutritious snacks and refreshing juices.
Signature Lifebook Binder
Your full-color printed Lifebook in the signature Lifebook Binder and a memory stick containing the electronic version of all your chapter files.
Lifebook Ultimate Program
Exclusive opportunity to participate in our Lifebook Ultimate Program – available only to Lifebook graduates.
The event will take place in a beautiful venue in the city centre of Tallinn.
More details are coming soon.
---
We've Got Your Back:
Award-Winning Customer Support
As Mindvalley's Customer Happiness Manager, it's my goal to ensure you get the best experience with this course. Our support staff consistently rank among the , which scores customer support service. Know that you can always reach us , or directly at , or call 1 888 597 8384 (Monday to Friday, 7am – 7pm Pacific Time).
Frequently Asked Questions