---
What is Lifebook
Lifebook is the premier lifestyle design program that helps re-train your brain to think beyond the outdated, industrial age models of success – and instead frees you to re-define your own levels of success in all 12 categories of life.
You will discover a powerful framework designed to help you align every single one of your goals into one compelling vision of your life that empowers you and fuels you to have it all: the success, the relationships, the health, the fulfillment – without having to sacrifice one for the other.
This is what makes so many people – including some of the world's top super-achievers – swear by Lifebook and the sheer ongoing impact it triggers in their lives.
---
The Lifebook Model Of Success
The secret to extraordinary life lies in creating your vision of success, happiness and fulfilment in all 12 dimensions of being. Lifebook empowers you to know that you CAN excel in all 12 categories of life mastery and equips you with a proven strategy to go out and do it.
---
1. Health & Fitness

2. Intellectual

3. Emotional

4. Character
5. Spiritual

6. Love Relationship

7. Parenting

8. Social
9. Career

10. Financial

11. Quality of Life

12. Life Vision
---
Meet Jon and Missy Butcher
The Legendary Creators of Lifebook
---
Seeking to find more clarity in their lives and of their future, Jon and Missy Butcher set out on putting pen to paper, every goal, every dream and every desire they ever wanted to experience out of life. As they crafted their masterpiece of a life using this process, they soon realized that they had stumbled upon something quite remarkable.
What started of as just their own personal game plan for how they wanted to live their lives, they discovered that they had inadvertently created a powerful tool that could potentially transform the world. A formula that could help others craft their own version of an extraordinary life.
And thus, Lifebook, as we know it, was born.
---
Lifebook Programs At Mindvalley
Discover signature Lifebook programs available on Mindvalley world class learning platforms
---
Lifebook Quest
Learn how to apply the fundamental principles of Lifebook in this community-driven 30-day journey with Jon Butcher. This introductory program is designed to quickly shift your models of success in all 12 categories of life for rapid, tangible results.
---
Lifebook Seminar
Experience the flagship Lifebook seminar where you dive even deeper into each life category you emerge your own fully customized Lifebook that will empower you to live your version of an extraordinary life for years to come. Available as a LIVE 4-day experiential seminar or as an online 6-week coaching program.
---
Lifebook Mastery
Take the next step of your Lifebook journey and create a powerful, actionable one-year strategy around your unique Lifebook so you accelerate towards your visions in record time. This advanced Lifebook program is specifically catered for Lifebook Seminar Graduates only.
---
Don't Know Where To Start?
Experience the free Lifebook Masterclass with Jon Butcher and Mindvalley founder, Vishen Lakhiani, to discover powerful Lifebook principles and how you can apply them in your health, your relationships, your career and more for rapid results.
Reserve My Spot Now
---
Bring Lifebook Into Your School Or Business
Lifebook programs now integrate with schools and businesses
---
Lifebook For Schools
Integrate the Lifebook Teens program into your school curriculum and provide the tools your students need to unleash their greatest potential.
---
Lifebook For Business
Bring the Lifebook Methodology into your work environment and empower your employees to produce their best work and live their greatest lives.
---
---
To bring Lifebook to your company or school please email our Lifebook Concierge, David Szécsei at david@mindvalley.com
---
David Szécsei
---
---
What Lifebook Students Say
"Definitely one of the best courses I've ever done for taking my level of consciousness."
Jon delves into the areas of our lives few people have given much thought to and proceeds to blow your mind by introducing profound, logical concepts that sound common sense but we were never taught. Definitely one of the best courses I've ever done for taking my level of consciousness to a wholenew level. I am not the same person I was at the beginning.
Annie
"Lifebook can change education!"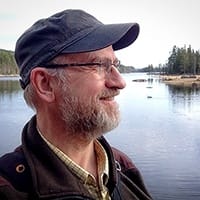 Lifebook is a structure I can fit all the different pieces of my life together and get a harmony of it.
Lifebook could be the alternative to alcohol, tobacco, and drugs. Lifebook can show young people that it is possible to create an extraordinary life without drugs and crime.
Dan Frendin
"I like Lifebook because it has practical impact instantaneously."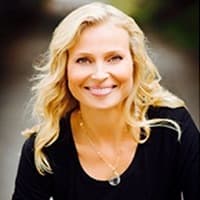 I like Lifebook because it has practical impact instantaneously. Lifebook is really fantastic and effective, mainly because it takes away the feeling of being overwhelmed, it organizes your thoughts, your self-development including practical sides of your life and supports you to set out simple action steps to start moving forward with right away. It is really amazing.
Domenique
"This course has changed my life!"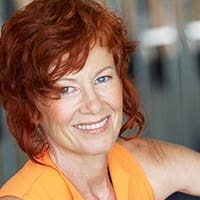 I have let go of many dysfunctional beliefs around how to function, think, evaluate and define my future – it has also allowed me to broad shoot my life, which no prior course has offered which has been a game changer for how I approach and coordinate my life.
Niedra
---
Take The Free Lifebook Assessment
The first step in designing the life you want is finding out where you are today in all 12 dimensions of your being. Take the free Lifebook Assessment today and get started on your journey to extraordinary life you desire and deserve.
Take The Assessment