---
A Masterclass with America's Most Sought-After MBA Professor…
Discover The Spiritual Formula For Unshakable Mental Toughness & Outrageous Success
Srikumar Rao Reveals
FIVE

Powerful Practices
To Accelerate You Towards Your Boldest Goals With Effortless Flow — Even In The Face Of Life's Greatest Challenges
---
PLAYING

FOR

A

LIMITED

TIME
---
---
This Masterclass is FREE and plays in your local time.
Choose your preferred session below:
By clicking the button above, you are creating an account with Mindvalley and agree to our Privacy Policy and Terms of Use, including receiving emails.
---
---
Book Your Calendar
Clear up your schedule and treat yourself to some me-time.
---
70 minutes
Schedule approximately 70 minutes for this class.
---
12-Page Workbook
Print out your workbook for maximum learning.
Discover how to apply powerful spiritual practices for success In This
FREE

Masterclass.

SHARE
Everyone can benefit from learning how to learn. Share this Masterclass with your friends and family by using one of the buttons on the left!
---
What You'll Learn In This 70-Minute Masterclass:
A surprisingly simple way to release yourself from disempowering thoughts, and how to rapidly transmute negative situations into positive ones with ease.
How to dramatically infuse your day with purpose and drive by adopting a mental model of the universe suggested by one of history's most influential physicists.
The key difference between chasing goals and letting success come to you: discover how to invite everything you want into your life and enjoy every step of the journey.
The "missing ingredient" in gratitude practices… and why without it, you'll never experience the deep connection and transformation you desire
How to re-frame and re-label unexpected obstacles as awesome opportunities for growth… and respond creatively no matter how bad things might seem
What "extreme resilience" is — what it's not — and how to use it to construct an alternate reality better than the painful one you may be experiencing now (while amplifying your current level of happiness).
And so much more…
---
---
---
---
About Srikumar Rao
Srikumar Rao is THE Happiness Guru, TED Speaker, Author, and Executive Coach. His pioneering course, "Creativity and Personal Mastery," remains among the most popular and highest rated courses at many of the world's top business schools, including Columbia, UC Berkeley, and London Business School.
Srikumar Rao's breakthrough lectures have become so popular, attendees – including top CEOs, innovators, scientists, athletes, MBA candidates, and thought leaders across dozens of disciplines – need to join a long waiting list and write 7 essays just to get in.
The depth of the relationships and connections that participants enjoy are so strong, and the personal transformation that attendees experience is so long lasting, that it is the first course of its kind to have its own alumni association.
Rao has conducted workshops for executives of Microsoft, Google, Morgan Stanley, American Express, IBM, Goldman Sachs and dozens of others.
Srikumar Rao's work has been covered by major media including The New York Times, The Wall Street Journal, The Financial Times, Time, Fortune, BusinessWeek, The London Times, The Guardian and The Daily Telegraph.
---
---
What People Say About Srikumar Rao
---
"This course has provided the tools to help me change my life."
Today, for the first time ever, I successfully ran 3 miles without stopping or walking. When I began this quest, I not only hated running, I could barely run one lap around the track. Now I love it! My attitude and appearance, has noticeably changed. People say I "glow" and strangers approach me with hugs and smiles. My relationship with my 20 year old son has drastically improved, and numerous blessings have manifested before me.
---
---
Ebonie Carter
"I feel like a completely different person."
It was, like Dr. Rao said, an upgrade to my operating system. The methodology is also very appropriated, short videos with deep concepts and exercises that you can do while you are in your day to day activities. The investment was totally worth it.
---
---
Yadisel Buendia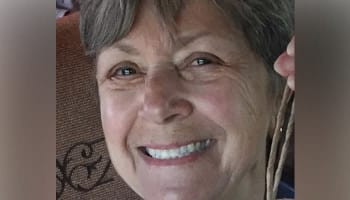 "He teaches many valuable lessons which can dramatically shift your relationships with work, family, friends, and even your spiritual outlook."
He teaches many valuable lessons which can dramatically shift your relationships with work, family, friends, and even your spiritual outlook. He encourages you to notice and observe and invest in the process and not the outcome and to maximize impact every day to move you towards your ideal life.
---
---
Kathleen Sinclair
"Prof. Srikumar Rao is one of my heroes."
Prof. Rao has presented this vital and difficult topic in a brilliant way. And I am saying this as a professional teacher. Besides of this, he is such a trustworthy and friendly person. I enjoyed being his student.
---
---
Wilfried Ströve
"It has been inspiring, enlightening, fun, challenging, provoking and humbling. "
There's been tears of joy, gratitude, celebration, and a few wobbles along the way for good measure. I've noticed a big shift in feeling more grounded and balanced, patience and acceptance, and calmer in different situations. An overall feeling of calmness, being present, being in-flow, connection with others, being heart-centred, and an increased sense of wellbeing and happiness.
---
---
Warren Michael
"Thank you Mindvalley for your ability to clearly and intelligently communicate these profound life changing concepts."
This paradigm shift has made all the difference in my life and now it has been solidified for my husband who I was dragging along in my journey until he heard this intelligent view of what I have been pursuing.
---
---
Andrea Beth Trank
---
Register Today And Discover 5 Spiritual Practices For Outrageous Success
---
PLAYING

FOR

A

LIMITED

TIME
---
---
This Masterclass is FREE and plays in your local time.
Choose your preferred session below:
By clicking the button above, you are creating an account with Mindvalley and agree to our Privacy Policy and Terms of Use, including receiving emails.
---