---
Join Over 1.4 MILLION People becoming Immune to Stress, Fears and Anxiety in this Masterclass…
Experience Rapid Transformational Therapy to Awaken Your Most Unshakeable Self
---
In the Era of Pandemic, Recession and Isolation, it Helps to Have the Tools to Create Unshakeable Self-Belief. Experience a Transformational Hypnotherapy Exercise to Help You Instantly Awaken into a More Powerful You.
---
NOW

PLAYING

: For A Limited Time Only
---
---
Experience A Life-Changing Transformational Hypnotherapy Session
This Masterclass is absolutely FREE and plays in your local time
By clicking the button above, you are creating an account with Mindvalley and agree to our Privacy Policy and Terms of Use, including receiving emails.
---
---
---
---
Book Your Calendar
Clear up your schedule and treat yourself to some me-time.
---
90 minutes
Schedule approximately 90 minutes for this class
---
20-Min Hypnotherapy Session
Ensure you are in a safe, quiet, distraction-free zone.
---
Prepare yourself for a Life-Changing Transformational Hypnotherapy Session with this
FREE

Masterclass.

This Masterclass is best shared with friends and family. Send this page to someone who could benefit from Marisa's free 20-minute hypnotherapy session.
---
In This Masterclass, You Will:
Experience a

LIVE

20-minute Rapid Transformational Therapy Session with Marisa Peer
Designed to reveal your limiting thought patterns, and reprogram you for heightened career performance, better relationships, increased self-esteem and more (this is the same technique Marisa uses with her private clients to trigger instant and deep neurological transformation).
Feel the Deep Inner Transformation The Moment You Awaken Tomorrow
You'll gain an instant shift in your beliefs – meaning you'll start perceiving and processing your life in empowering new ways. Marisa is known for healing patients with

ONE

session rather than making them come back over and over again (

NOTE

: we can't guarantee how long this shift will last. But for many people, it leaves them permanently seeing themselves and their lives in a whole new light).
Discover the 8 Beliefs that Separate the Top Performers from Everyone Else
This is how record-breaking Olympians, high-flying entrepreneurs and award-winning artists think and show up – and you'll be surprised at how easily you too can apply these thought models to your daily life, and dramatically enhance your productivity, focus, and tenacity.
Lead an Uncompromised Life Despite the Chaos Around You:
Lead a life where you enjoy success, abundance and freedom without having to wait for years… and why your total breakthrough in all areas of life is just eight transformations away.
Understand the

REAL

key to breakthrough in any —

ANY

— area of your life…
This makes changing your results and transforming your life as easy as changing outfits. Clue: It has to do with removing voids that we take within ourselves as children (mostly due to suppression of love).
---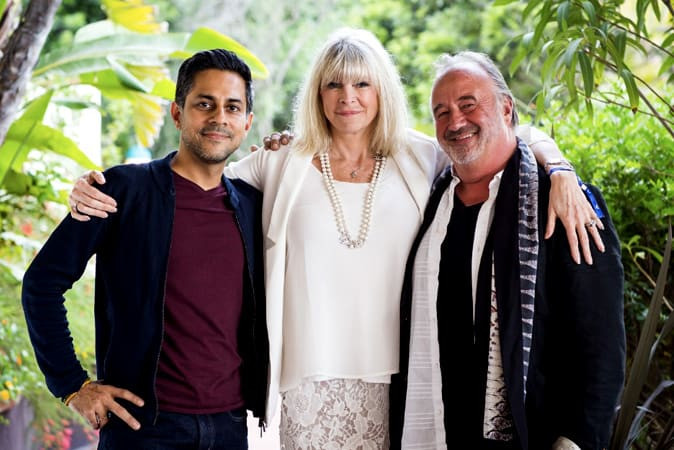 ---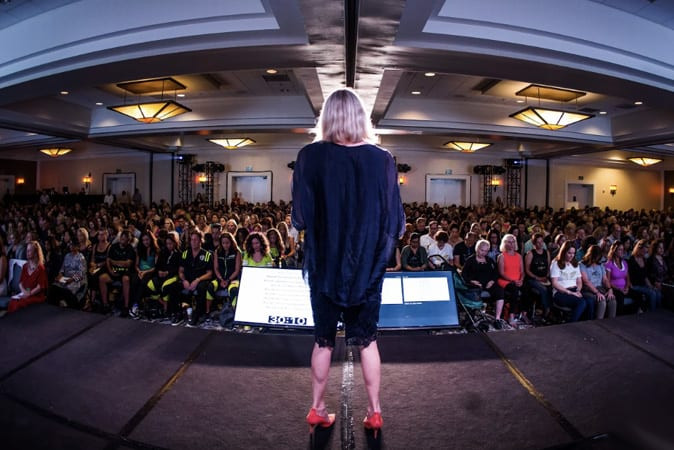 ---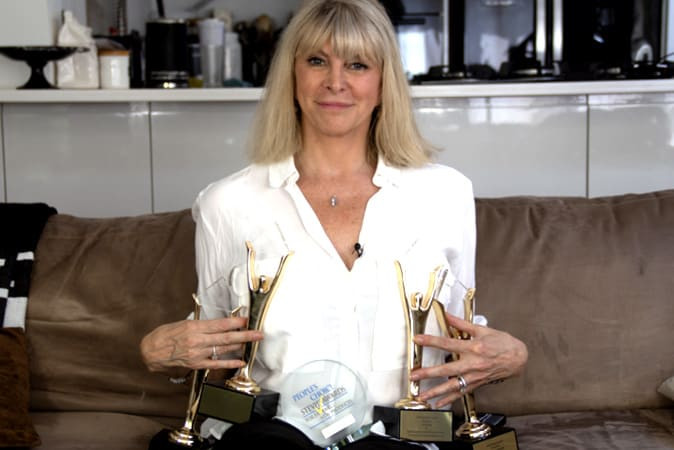 ---
---
Meet Your Host, Vishen Lakhiani
---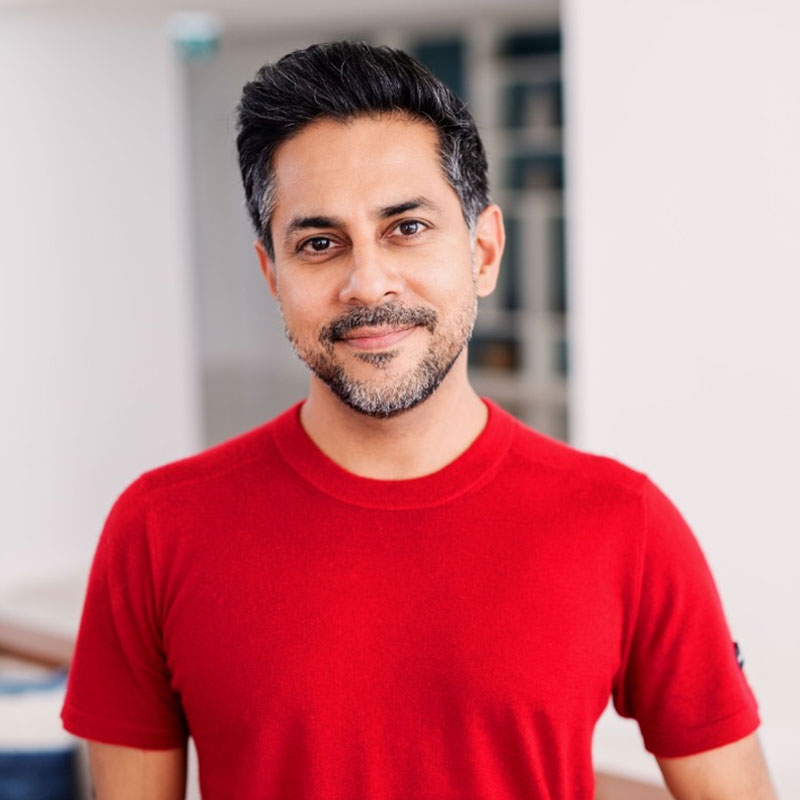 ---
Vishen Lakhiani is the founder of the world's largest personal growth company, Mindvalley. He is also the author of the NY Times Bestseller 'The Code Of The Extraordinary Mind'. He is one of the foremost leaders in the field of human development and founder of numerous brand names in the field of spirituality, consciousness and personal growth.
Vishen first met Marisa Peer in 2015 during A-Fest Croatia, where he became deeply curious about her unique form of hypnotherapy. So he asked her if she would 'hypnotize' him. What transpired in this 40-minute session would transform Vishen's personal and professional life as he uncovered multiple limiting beliefs that had been holding back for years. The transformation was so profound that Vishen dedicated an entire chapter to this one experience in his book The Code of the Extraordinary Mind.
About Marisa Peer
Marisa Peer, named the "Best British Therapist" by Tatler and Men's Health magazines, has spent nearly 30 years working with an extensive client list including royalty, Hollywood actors, Olympic athletes, CEOs, and political leaders.
As a hands-on therapist to her clients, Marisa uses Rapid Transformational Therapy (trademarked) to unlock the brain's neuroplasticity and help her clients literally rewrite their brains for performance, overcoming challenges, and capacity for improved self-esteem, greater joy, and complete freedom. In her work with champion athletes, stars, and the world's top business leaders, she has noticed a recurring theme of maximizing their success – the benefit of activating the mind's neuroplasticity— to virtually remove all limits and open the door to the lives they want in health, wealth, love, and more.
Marisa also lectures, writes columns and appears on television and radio all over the world. She's written four bestselling books, highlighting the wonders of transformational hypnotherapy in varying fields such as losing weight, getting pregnant, gaining confidence and staying young.
In this Masterclass, Marisa will demonstrate the instant transformation that's possible with her unique, highly personal approach to hypnotherapy.

---
As Seen On:
---
---
What Some Of The World's Leading Figures Have Said About Marisa Peer
What Students Say
---
---
Transform self-doubt into self-confidence in a single 20-minute hypnotherapy session guided by Marisa Peer
---
NOW

PLAYING

: For A Limited Time Only
---
---
This Masterclass is absolutely FREE and plays in your local time
By clicking the button above, you are creating an account with Mindvalley and agree to our Privacy Policy and Terms of Use, including receiving emails.
---