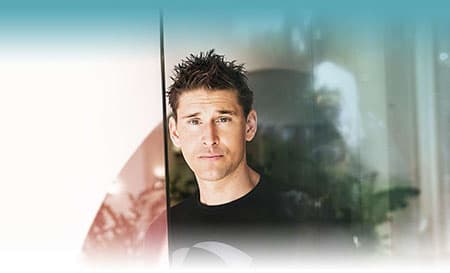 ---
A Free Masterclass with World-Renowned Biohacker & America's #1 Personal Trainer, Ben Greenfield
Discover Easy Biohacks To Craft A Strong, Lean And Sexy Body That Only Take Minutes To Do & Can Be Done From Home
Reserve Your Spot
Learn and apply powerful strategies to rapidly elevate your fitness, health, longevity & beauty - no matter your age or current fitness levels.
---
NOW

PLAYING

:

FOR

A

LIMITED

TIME
---
---
This Masterclass is absolutely FREE and plays in your local time.
Choose your preferred session below.
By clicking the button above, you are creating an account with Mindvalley and agree to our Privacy Policy and Terms of Use, including receiving emails.
---
---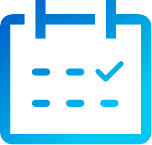 ---
Book Your Calendar
Clear up your schedule and treat yourself to some me-time.
---
1 Hour
Schedule approximately 60 minutes for this class.
---
13-Page Workbook
Print out your workbook for maximum learning.
Enhance your health, fitness and longevity in this
FREE

Masterclass.

SHARE
Join Ben Greenfield - The World's Top 100 Most Influential People in Health - in this Masterclass where he will teach you how you can craft a strong, lean, sexy, and functional body that will last a lifetime.
---
---
Why I Started Training With Ben Greenfield
---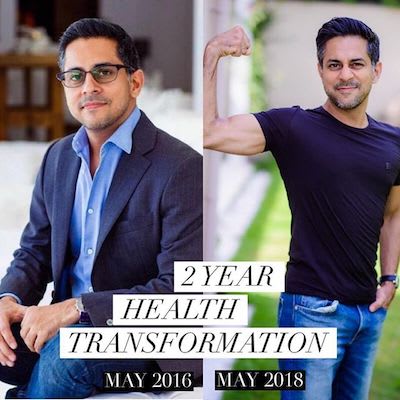 ---
---
A few months ago, I shared this image of my two-year health transformation on Instagram which got a lot of our community talking. In the image on the left, I had only recently turned 40, and I was in the worst shape of my life.
My eyesight was deteriorating, my waistline was expanding, a double chin was appearing and worst of all, I was starting to lose my hair. I had failed all my health goals, and instead I was turning into that stereotypical "middle aged" man. I wanted to stop this, as i wanted to be physically able to play with my great grandkids and have the energy to run my business even in my 70s. To do this I needed to figure out a way to slow down, or even reverse ageing.
As I began researching and diving deep into the science of longevity, there was always one name that kept popping up as the leading authority in this field – Ben Greenfield, the man who successfully reverse his biological age by 17 years.
How did he do it? Surprisingly, the practices he used to achieve this were not complex and did not require expensive equipment (often not needing any equipment at all). They also did not take a lot of time to do. In other words, these were health strategies anyone could do — no matter how old you are today or your current circumstances — to reap incredible rewards in both the length of your life, but also the quality of your life..
Ever since I started applying the ideas I learned from Ben, the difference it has made to my health and fitness has been profound (see the second image on the right). Today, I'm fitter, stronger, slimmer, more muscular, and more energetic than I ever was in my early thirties — And I don't expect that will change for years, or even decades to come.
CEO and Founder of Mindvalley
In This 60-Minute Masterclass, You Will Discover:
How to turn your body into a fat burning machine through an easy, 10-minute morning routine.
How to maintain your strength, energy and still have a lean, sexy body without spending hours exercising out or stepping foot into a gym.
Why hour-long exercise routines are a waste of your time and how you can get better results in under 10 minutes.
A rapid 4-minute exercise routine designed to rapidly increase strength, muscle endurance, and longevity — no matter how old you are today. (No gym membership required.)
A simple 5-minute shower routine that will boost your metabolic rate so you're naturally burning fat throughout the day.
The

FOUR

pillars of complete and balanced wellness — This single concept is the key to crafting a ripped, healthy body that will last a lifetime.
And much more…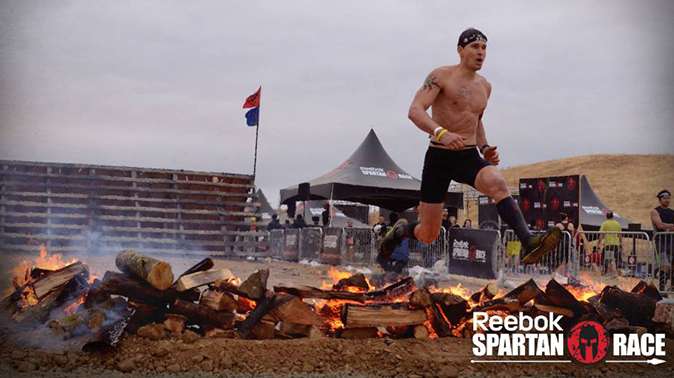 ---
---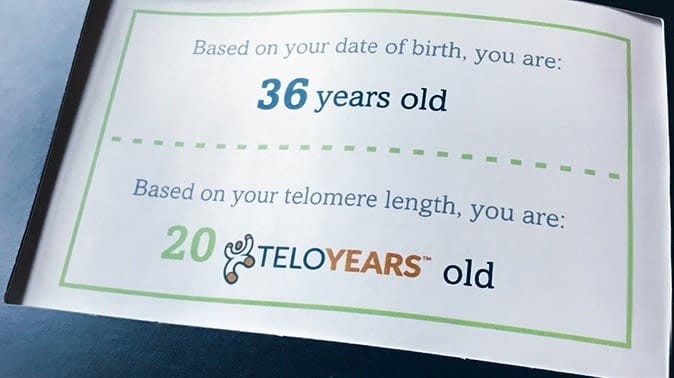 ---
---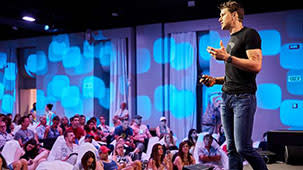 ---
---
---
What People Say About Ben Greenfield
---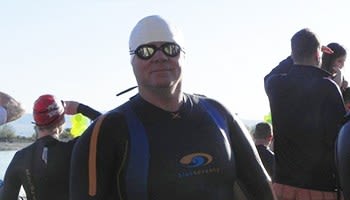 "I had lost over 100 pounds, identified 2 major health issues and cured 3 others"
I was sitting in a Doctors office: 51 years old and #340 weight. This Whitecoat told me there was no doubt that we should set up Bariatric Bypass Surgery and that I was grossly Morbidly Obese. A year later I had lost over 100 pounds, Identified 2 major health issues and cured 3 others (GERD, IBS, Acid Reflux). Yes, cured (I got rid of the root cause) AND completed a triathlon. 2 1/2 years later I completed Ironman Canada.
---
---
Jim McIntosh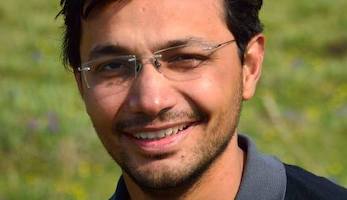 "In medical school we are taught nothing like this"
I feel ashamed being a medical doctor.. In medical school we are taught nothing like this… and that's real shame… I really feel whole medical science is focusing much on disease and pathology. Instead the focus has to be health, fitness & longevity….
---
---
Dr. Jitendra Tanna
"I now feel more healthy on many more levels than just fitness"
After implementing his exercises I no longer have any lower back pain. This is so important to me as I realized that chronic back pain could have limited me severely in my profession and in my active lifestyle.
---
---
Christine Buckley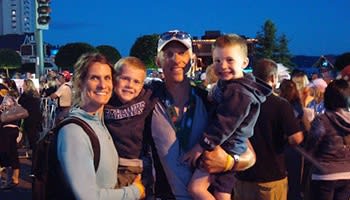 "I've changed my diet tremendously and learned more recovery techniques along the way"
I'm also a PE teacher and I've been able to incorporate many fitness variables into my class curriculum. I've seen my classes get into better shape and learn to appreciate physical fitness more.
---
---
Eric Hisaw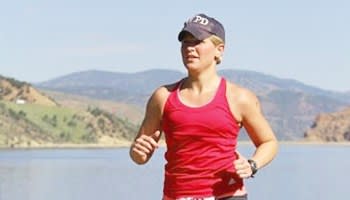 "Ben has been pivotal in changing my lifestyle and helping me achieve my fitness goals"
I had significant lower back/hip pain on my right side that prevented me from running or completing any continuous movement for over 10 minutes. Since following Ben's exercises I have reduced my hip pain. I was able to complete the Echo Triathlon, where I came out of the water 3rd and finished 12th overall in my age division, and I have attached my race picture from that!
---
---
Julia Kyte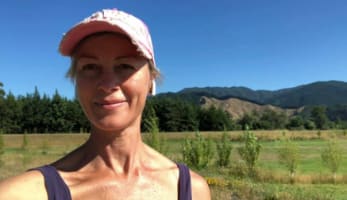 "I love the variety of tools I now have for a full effective minimum dose exercise regime"
I no longer have to second guess if I'm doing the right thing. I've learnt so much more in-depth knowledge and I'm delighted this quest has given me the tools for a life of health and vitality.
Thanks to all the amazing people in this tribe that have shared the love and passion for health.
---
---
Melisa Bassett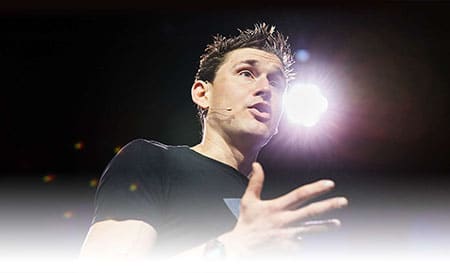 ---
Register For Ben Greenfield's Masterclass Today And Discover Rapid Biohacks For Enhanced Health & Longevity
---
NOW

PLAYING

:

FOR

A

LIMITED

TIME
---
---
This Masterclass is absolutely FREE and plays in your local time.
You can choose your preferred session below.
By clicking the button above, you are creating an account with Mindvalley and agree to our Privacy Policy and Terms of Use, including receiving emails.
---
---