---
About The Event
Mindvalley University is a month-long transformational event that takes you to a different city each year, immersing you in a curated community of workshops, talks, and seminars.
Enjoy amazing opportunities to network with our community of hundreds of like-minded individuals, and learn from world class teachers in personal and business growth.
Plus there are parties, excursions, masterminds, and many more social activities that will give you incredible memories and lifelong friendships.
We have a central Hub where all of the activities and workshops take place. City Campus is designed to expand your social connections like no other experience on Earth.
Take a break from your routine, shake things up, and get a new perspective.
---
---
Meet Our Experts:
They Are Living Legends
The past 2 years, we have brought together some of the most brilliant minds who know how to inspire and transform.
---
How Mindvalley University Works
6 Different Aspects Of Modern Education
1

The Rotating Campus
Why restrict college to a singular campus for 4 years? Using tools like Uber and Airbnb, travel and accommodation have never been easier. Plus there are so many amazing cities to explore on this gorgeous planet. Mindvalley University moves to a different world-class city every year so our students get to learn and grow from new cultures and experiences. We've been in Barcelona (2017) and Tallinn (2018) and this year, we'll see you in Pula, Croatia.
---
---
---
2

The One-Month Calendar
Spend one month of your year at MVU and go back into your life more enlightened, motivated and happier. And why only join us once? Make it a yearly thing and look forward to reconnecting and growing.
There is no graduation. After all, why would you want to stop learning or say goodbye to the beautiful friendships you've formed?
---
3

The Curated Community
Mindvalley University brings together people of all ages, whether 6 or 9. Young people learn from elders while elders learn from youth.. Bring your entire family and experience together the chance to connect, mastermind, and socialize.
Plus go on trips, have adventures, and experience the parties. The greatest thing people often say they got out of college was their community of friends.
---
---
---
4

The Upgraded Curriculum
Want to learn engineering or physics? Great! Today you can learn these online for free on MIT.edu or EdX.com. Mindvalley University is not for these skills – but for the skills our regular education system ignored. Like entrepreneurship, leadership, public speaking, personal growth, health and wellness, happiness, love, parenting, mindfulness, and much more. The skills that truly lead to happier lives and not outdated societal ideas of 'success'.
---
5

Holistic Learning
Dive in and learn around multiple disciplines. Whether you want to learn more about business, speaking, parenting, relationships, entrepreneurship, or anything in between…
There are dozens of sessions to fuel your growth. And with learning across all ages, you're exposed to multiple perspectives and diverse experiences. This is the education that regular college forgot.
---
---
Meet Your Mindvalley Tribe
A community of diverse, extraordinary people dedicated to making themselves and the world better, every day.
The Mindvalley Tribe is Unified by a Passion for Personal Growth and a Desire to Apply their Influence and Skills to make the World a better place
We curate and attract amazing leaders, thinkers and doers – from CEOs, best-selling authors and award-winning artists to growth-hacking entrepreneurs, business owners and world-class specialist in diverse fields. At Mindvalley University, you'll meet people who are excited to exchange ideas and passions about their experiences.
Exchange ideas on global business with digital nomads, learn success strategies from entrepreneurs, and develop your own personal growth practices with coaches. Trade conscious growth tips with other parents and invite your children to thrive with other like-minded teens.
The Mindvalley University Tribe attracts some of the best minds in nearly every profession or educational track on the planet.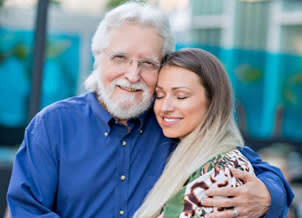 ---
---
How Mindvalley University Started – A Quick History
When we started thinking about traditional college, we thought about experimenting in a 30-day rotating college experience.
In September 2016, Mindvalley founder Vishen Lakhiani put this idea into action. He wanted his family and friends to experience different cultures and encourage their learning and growth through a different kind of immersive experience. But the idea needed to expand beyond his circle, because moving to a new city for one month can get lonely.
He created a Facebook post inviting all his friends and followers to join him. Over one thousand people replied to the post!
The first location was Barcelona. Over 300 people enrolled within 3 months of Vishen releasing his viral video on how he wanted the project to shift the paradigm of education. There was so much attention that legendary speakers and world-class educators like Neale Donald Walsch, Wim Hof, Lisa Nichols, and Verne Harnish came down to collaborate on the project.
One year later, led by Kadi Oja, Mindvalley was held in Tallinn Estonia. This time, fueled by word-of-mouth, 1100 people moved to Tallinn. Teachers like Sri Sri Ravi Shankar, Shefali Tsabary, Jim Kwik and Steven Kotler came down to teach. And the event hit a new level.
Since 2017, we've held Mindvalley University in Barcelona, Spain and Tallinn, Estonia. In fact, we were one of two winners recognized by the City of Tallinn and the Estonian Convention Bureau for organizing the most innovative conference in Tallinn in 2018.
This year, we'll be bringing our rotating campus to Pula, Croatia with 1,500 amazing people enrolled from around the world. Come join us!
---
---